About Kamloops
Child Development

Centre
We provide an integrated learning environment for realistic experiences and goal orientated activities to build a foundation for self-esteem, kindergarten readiness and to motivate your child's development.
Our role as educators at Kamloops Child Development Centre is to support each unique child, improve their socialization and problem-solving skills, expand their imagination, and guide them to explore and gain confidence in a safe and nurturing environment.
Our nature-based, child-centered curriculum exposes children to outdoor play, science, math, drama, music, arts and culture. Each day is filled with language, sensory, creative and cognitive activities. Daily outings into the wide world of wonder are a key part of each program and these may include a stroller ride along the river walk, a run through McDonald Park or a visit to the neighbour's garden.
We offer the children a freshly prepared, nutritious lunch and two snacks daily to support their physical growth, increase their energy and support their ability to learn.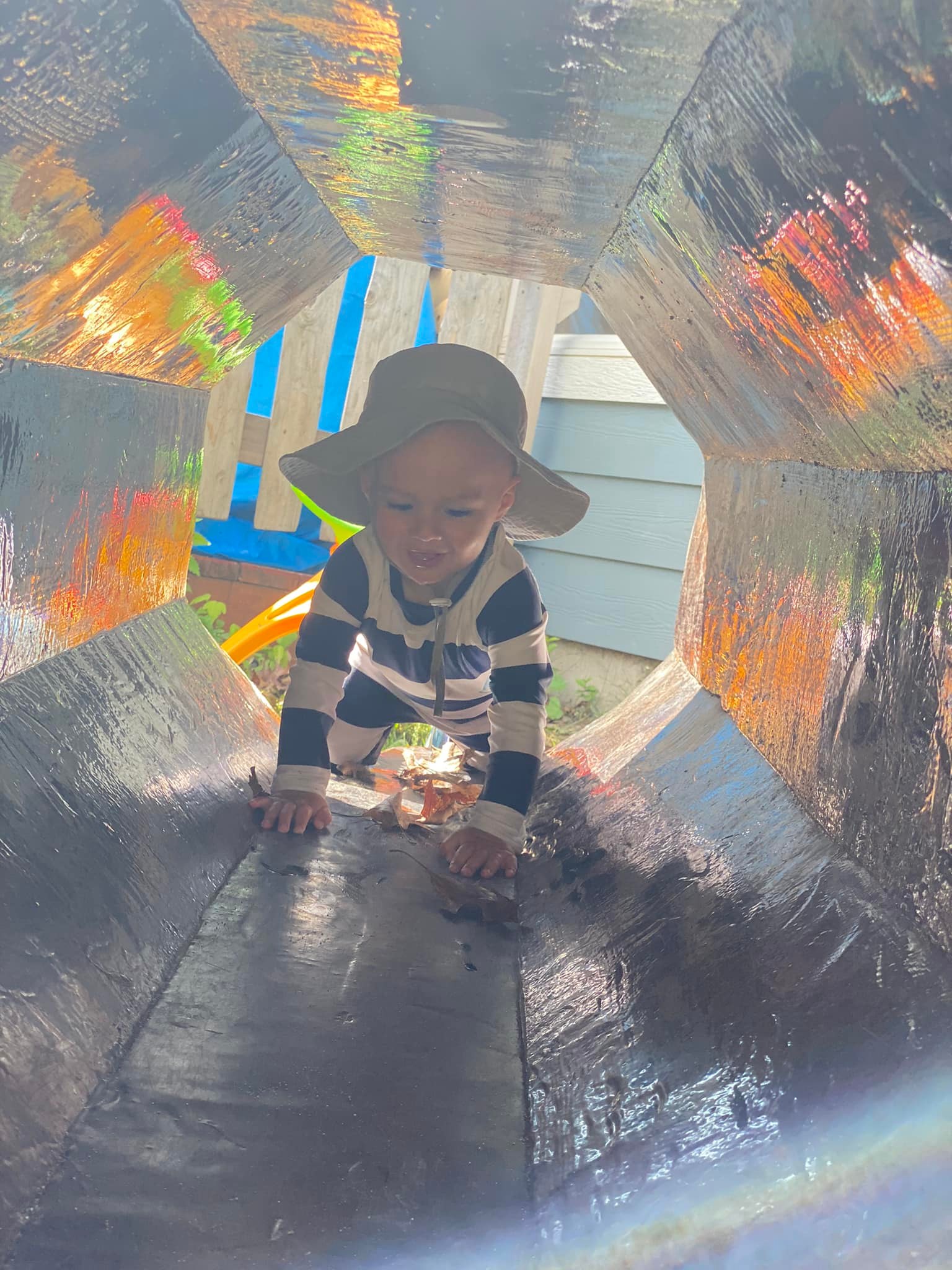 We provide early learning programs and support to meet the needs of all children
Our vision is a community where all children have opportunities for their unlimited development
We believe exposure to natural environments strengthens children's relationships to nature, building the physical, social, emotional, and cognitive development necessary for a children's growth. Natural environments also provide the perfect setting for holistic learning.

We believe a sense of wellbeing and belonging is vital to children as they learn about and explore the world around them.

We believe children should have the capacity to explore and be creative in their own ways.
We believe in building healthy relationships.
The Kamloops Child Development Society is a nonprofit, charitable organization that has been operating programs for children since 1973. The Kamloops Child Development Center opened in 1983 with the primary goal of supporting families with children requiring extra supports.
We are governed by a volunteer board of directors who is voted in at our Annual General Meeting each year, the board is comprised of a diverse group of dedicated community-minded professionals and parents. Our programs are funded by a combination of parent fees, government childcare subsidies, community support groups, generous individuals, and fundraising.
Our large well equipped, securely fenced playground provide areas for small and large gross motor development within a safe and inclusive environment. Our Early Childhood Education settings outdoor natural play programs are designed to support the growth and development of all children.